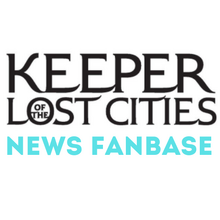 Hello! I'm RoKnows.
Visit the KOTLC News Fanbase Website!!! Edit
Finally! A website that has a complete archive of all exclusive short stories released! Previews of Legacy! Updates on everything KOTLC related! How to get free "swaggish goodies"! Fun facts about Shannon Messenger! AND MORE.
Go to Keeper of the Lost Cities News Fanbase
About Me on Keeper of the Lost Cities Edit
I ship Keefoster HARD. 
I've read the whole series twice, but only Flashback once (so far) 
My favorite book of the series is either Neverseen, Lodestar, or Nightfall 
Fan Fiction Information Edit
My Fan Fictions
Edit
Displayed on the side:
The Promise Against the Fire (finished!)
The Stars Are My Home (finished!)
I'm starting a new thing where you can REVIEW my fan fics, like professionals do in real books! Reviews will be shown on the page of the short story you review, along with your username and an optional subtitle that states your fan fiction or something (great advertising!!)
To submit a review: Enter your review in the comments of this fan fiction or my message wall. State: Review for The Stars Are My Home or The Promise Against the Fire before entering your review
How to write a review: Try to sound as professional as possible, and look at book reviews to help inspire your words. Instead of "I loved it! It was awesome" (which is ok), say "The plot was so gripping; a fascinating read" (which is fabulous). Keep in mind I might crop out some parts of your review to fit it in.  
ALL REVIEWS ARE GREATLY & WHOLLY APPRECIATED
---
Subscribe! 
Edit
Another new thing is you can "subscribe" to RoKnows—which basically means you'll be notified when a new chapter of my active fanfic comes out, when I release a new fanfic, and more exciting stuff! Don't miss a moment!
How to subscribe: Simply leave a message on my message wall (or my short story), and say you'd like to subscribe! You will be notified of new chapters, fanfics, etc on your message wall.
Random Facts (About Me) Edit
I LOVE WRITING 
I have 1 dog, and I used to have 2 parakeets, but… 
I'm a HUFFLECLAW 
I LOOOVE Hot sauce, and I seriously can't have eggs without a giant dumping of it. My favorite brand is RedHot. 
I am right-handed… which is normal… 
I AM CONVINCED THAT STICKY NOTES WILL SAVE MY LIFE 
My Favorites Edit
Favorite Color: Purple/Violet (has always been and always will be)
Favorite Activity: WRITING, Reading, Graphic Designing, Talking
Favorite Animals: PANDAS!!
Favorite Sports: Baseball (or Softball), GaGa Ball
Favorite Exclamations: "Shoot muffins!"… and there's more but I can't think of them XD
My Ships Edit
KEEFOSTER!!! Woot! 
Sizel (Grizel + Sandor) 
Oralic (Oralie + Kenric) 
Percabeth (Duh!)
Adrianette
Harry + Ginny (Ship name??)
Mahfina (Serafina + Mahdi)
My Fandoms (That I Actively Obsess Over) Edit
Keeper of the Lost Cities (By Shannon Messenger)
Harry Potter (You know who's this is by: J.K Rowling)
Percy Jackson (By Rick Riordan)
WaterFire Saga (By Jennifer Donnelly)
Wingfeather Saga (By Andrew Peterson)
A Series of Unfortunate Events (SUE, as I call it)
Marvel
Miraculous Ladybug
Star Wars
Ravenspire Novels (Wish Granter, Traitor Prince; by C.J Redwine)
Warrior Cats (By Erin Hunter [who is like, seven people by the way.]). I've read this series twice, and since there's like, fifty books in the series, that's saying A LOT. (But my sister has actually read it four times…so…
My Favorite Characters in KOTLC Edit
(In order)
Keefe
Ro
Grizel
Sophie
My Favorite Pages on the KOTLC Wiki & KOTLC fun wiki Edit
Community content is available under
CC-BY-SA
unless otherwise noted.