FEATURED FANFICTION
---
This awesome fanfiction was written by Light and Bright!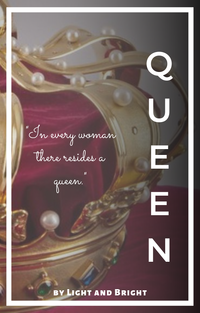 Synopsis

Stuck in a world full of adversity, taking on another challenge was not even an option; but it had to be done. Nobody was going to rein her in anymore.
But just what could a simple human girl do after years of planted discrimination amongst the population? Now this, Rani had no answer to. Neither did she have an answer to why she looked different in comparison to everyone else around her. What she did know, however, was that others shouldn't have the right to judge her based on it.
With a child who needed her and no alive husband to help with duties, Rani was finding it ever the harder to juggle all the aspects of life. And what made it even harder was something new about herself; something she found hard to comprehend or define, something she herself found hard to explain.
Through this novella by user Light and Bright, follow the path of this young adult to a place one would never imagine; the world of the elves.
WHAT COLOR SHOULD IGGY BE NEXT?
---
We think that Iggy should be a shade of red next!
---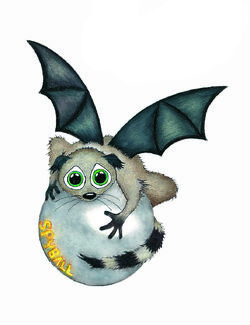 Iggy the Imp is Sophie's pet in the Keeper of the Lost Cities series. In every book, it is known that Iggy always takes on a different color. Here are the past colors that Iggy has taken on:
Learn More!
WHO SHOULD BE ON THE NEXT BOOK COVER?
---
We think that Marella should be on the next book cover!
---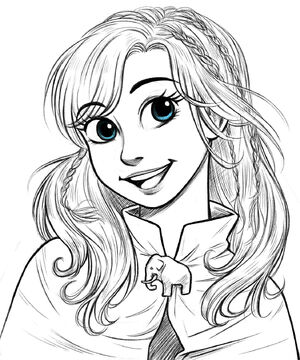 With every book cover being even more stunning than the last, the Keeper of the Lost Cities series has some of the best book covers that the world has ever seen. Here is the cover art of the past book covers:
Learn More!
POLLS
---
What color should Iggy be next?

 

Who should be on the next book cover?

 
Template credits go to LIGHT & BRIGHT, Rizi213, HadesAlpha1629, and Book Beliefs
LATEST NEWS
---
This is a
wiki-related competition regarding icons for departments
. On the front page, there is a certain section that looks like the image below:

Now that a new department is being added (Forum), these images need to be re-done. And this time, not only will these images be on the front page, but they will be used as icons and markers on important pages.
CONTEST PAGE LINK
This competition is open for submissions! Message an admin for approval so that they can post your entry on the contest page.
Deadline: June 5th, 2019
Voting begins on the above date and ends on the 12th. After this, administrators will decide the most practical option out of the top three entries.
(more...)

EXILLIUM ROLEPLAY
---
It is currently week 7 of classes. The skill for this week is Mental + Core Energy. Below are the links to each hemisphere's class.
RECENT BLOGS
---
Create blog post
The Latest
HEY YA'LL COME POST SOME THINGS YOU THINK SHOULD HAPPEN IN KOTLC!

Read more >
See more >
RANDOM QUOTE
---
"Just as fire hungers and and wind breathes and water roars and earth waits. I've never been near quintessence, but I hear it pulses. And shadowflux dreams—hovering high above, waiting for something to capture its interest."
— Lady Zillah, in Flashback
AFFILIATES
---
We are now taking affiliation requests from any and all wikis, whether they are related to Keeper or not. Remember, affiliation works both ways: we put your wordmark, header, or template and link it on our wiki, and you do the same on yours. If you would like to make an affiliation request, please contact an active admin of the community! Thank you!
We are very proud to be affiliated with the amazing wikis........
---
---
(Learn more...)
Community content is available under
CC-BY-SA
unless otherwise noted.