FEATURED FANFICTION: "SOKEEFE FANFIC"
---
This awesome fanfiction was written by Ihasgreatgrammer!
Chapter 1: "Sokeefe fanfic"

Keefe woke up to the sound of screaming. Well, squealing was a better way of putting it. He sat up quickly rubbing out his tired eyes as Ro bursted into his room, sword raised, "What is it?" She demanded, staring around the room like a band of blood thirsty psychopaths would pop out and attack her.
Keefe raised an eyebrow, "Have you seriously been waiting by that door all night? Don't you ogres like...practice gutting out people all night or something?"
Ro grinned smugly, "Maybe I do, now you'd better have a good reason for squealing like a baby, or Mrs. Stinkbottom is going to suffer."
WHAT COLOR SHOULD IGGY BE NEXT?
---
We think that Iggy should be a shade of red next!
---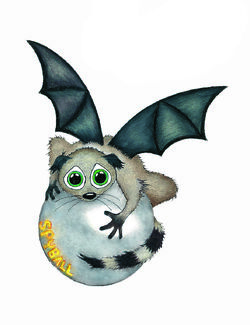 Iggy the Imp is Sophie's pet in the Keeper of the Lost Cities series. In every book, it is known that Iggy always takes on a different color. Here are the past colors that Iggy has taken on:
Learn More!
WHO SHOULD BE ON THE NEXT BOOK COVER?
---
We think that Marella should be on the next book cover!
---
With every book cover being even more stunning than the last, the Keeper of the Lost Cities series has some of the best book covers that the world has ever seen. Here is the cover art of the past book covers:
Learn More!
Template credits go to LIGHT & BRIGHT, Rizi213, HadesAlpha1629, and Book Beliefs
LATEST NEWS
---
Hello all,
As you may have seen, the admins on this wiki have been working on furnishing the place to get ready for expansion. We should have everything ready in a couple of weeks. In the meantime, please take note of the following.
(more...)
AFFILIATES
---
We are now taking affiliation requests from any and all wikis, whether they are related to Keeper or not. Remember, affiliation works both ways: we put your wordmark, header, or template and link it on our wiki, and you do the same on yours. If you would like to make an affiliation request, please contact an active admin of the community! Thank you!
We are very proud to be affiliated with the amazing wikis........
---
---
(Learn more...)